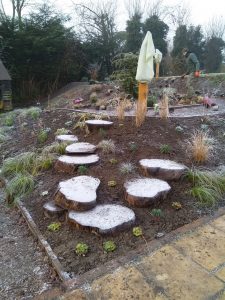 It's been pretty frosty lately! The ground de-frosted enough yesterday for us to carry on planting. Lots of grasses and perennials going in which should create a stunning effect next year when it all grows.
The frost creates it's own beauty in the winter and the white layer on these log slices looked amazing.
We arranged the logs within the border to give a natural, random look,  overlapping in places and it adds a really interesting focal point to this border.