about


nancy rodgers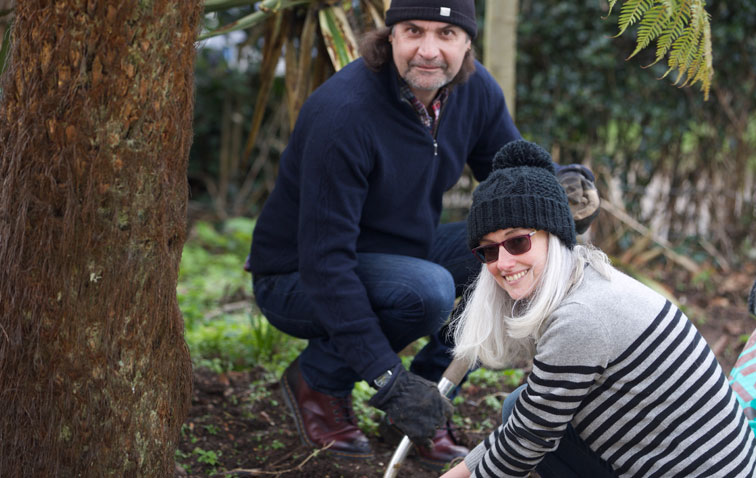 Designing gardens combines practicality and creativity and is a never ending source of interest!
I began by studying garden design at Capel Manor horticultural college in 1995 and have continued my professional development with numerous courses and lectures. I help to run the Surrey Garden Design Group www.sgdg.org.uk which meets once a month for educational talks and outings. It has proved a great way to keep on top of of all topics of garden design and to meet and exchange notes with fellow designers.
I work with my husband Simon whose background is as a plant nurseryman. He has a natural affinity for all things to do with plants, nature and animals and his knowledge and experience complements mine. We work together on surveys, planting projects and maintenance of gardens.
A garden can be as individual as the owner's personality and lifestyle. It's often a collaborative process, where my design skills merge with my client's input and ideas. I am also happy with more of a clean slate and just a few guidelines. Either way, the result will be a specially tailored garden designed for you.
Overall, I like to think that I create gardens that people can fully enjoy, feel comfortable in and that have an uplifting quality that will stand the test of time.