I was delighted this evening to receive these photos from my customer with the caption 'Just look what you have created for us! We absolutely love the garden!'
The lighting gives the extra wow factor for balmy summer evenings, provided by www.lightyourgarden.co.uk  .
Pleached hornbeams give verdant screening and along with plenty of lush evergreens, they work beautifully with the grey of the granite paving and fences.
Here's the daytime version: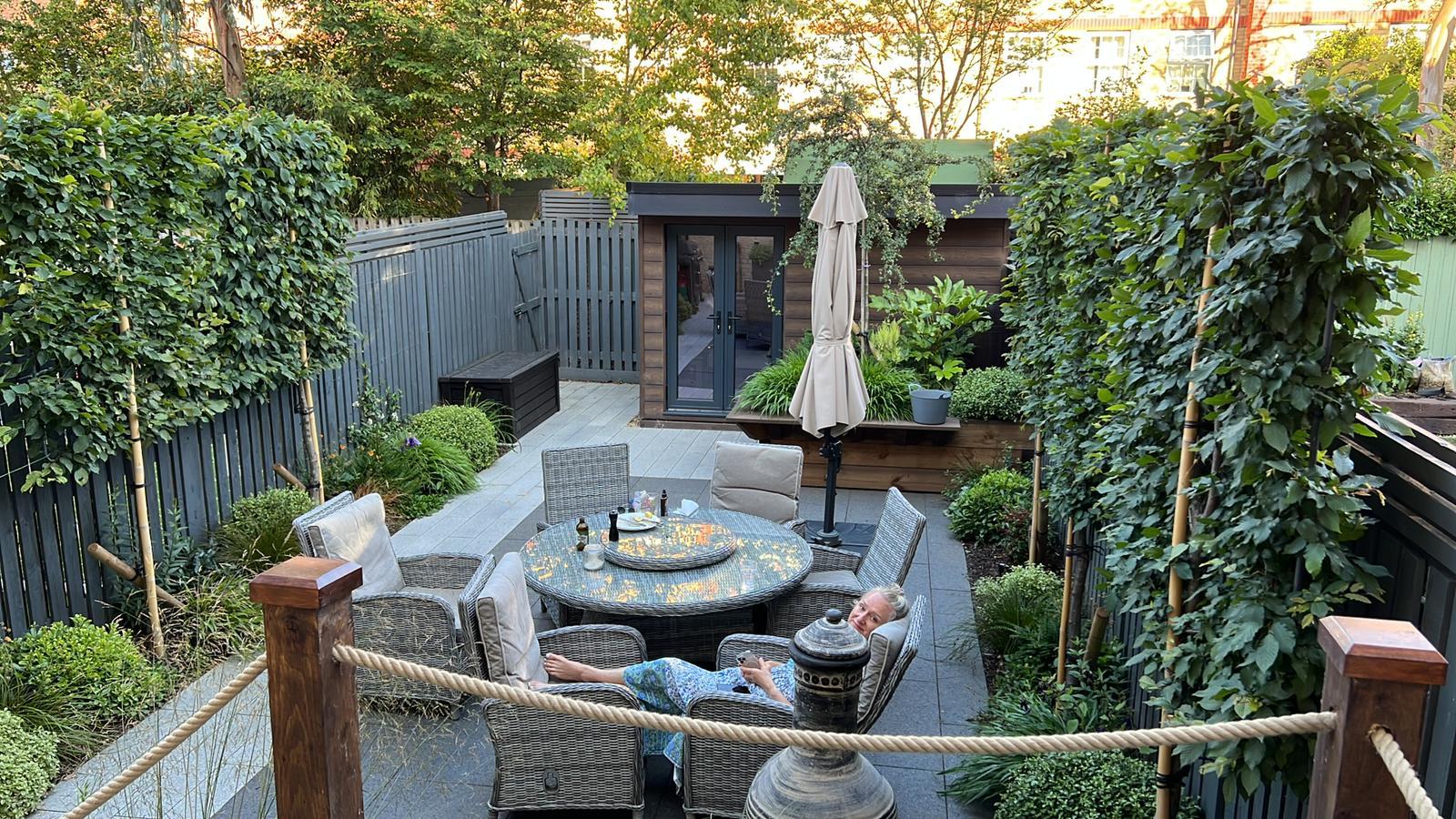 And just to remind me, I had to dig out a before pic: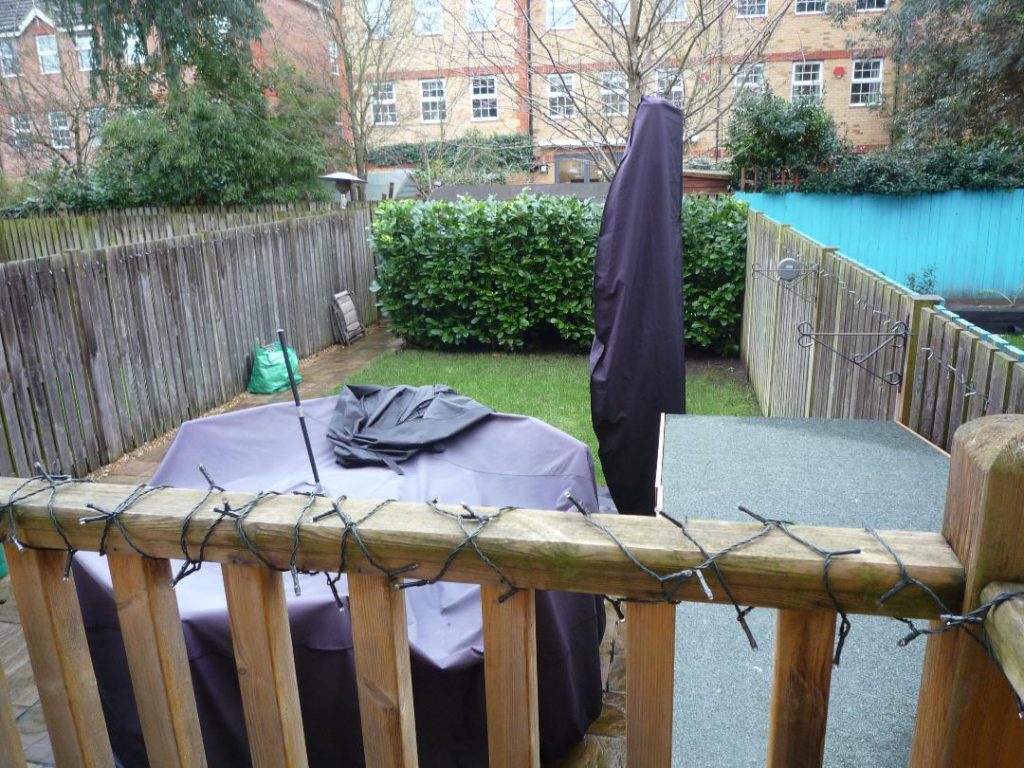 The whole project will be uploaded very soon. It was a pleasure to work with my clients on this garden, a perfect collaboration.